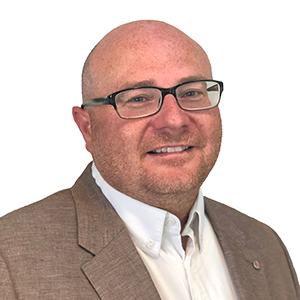 It's Mike VanHorne, General Manager for Service Line Warranties of Canada (SLWC), with some exciting updates for our partners about our growing team here in Canada.
For those of you who aren't familiar with me, I've been working with SLWC for just over a year, after spending almost 25 years building businesses and brands in Canada. I've worked in a variety of fields, including consumer goods, restaurants, home services and pharmaceuticals. I'm responsible for Business Development, Account Management, Operations and Marketing here at SLWC. I was born, was educated, and have worked my entire career in Canada.  I currently live in the Greater Toronto Area, like many other members of our team.
I am joined by Elise Dostal, Senior Manager, Partnerships; and Jeff Olson, Senior Director, Business Development as the longest-serving members of our team.
Elise is responsible for managing our partner relationships throughout the country and will continue to welcome new partners in Ontario from her home base near Toronto. Prior to joining our team, Elise spent 10 years working in marketing, communications, management consulting and recruitment. She kicked off her career with a stint leading customer service training at TD Insurance.
Jeff helped launch the Canadian business and has been working with municipalities here for more than a decade. He has a wealth of experience working with municipal and investor-owned utilities in North America during his nearly 30-year career, including 18 years as an executive vice president of business development at a global municipal/utility automation and equipment manufacturer.
We've invited several new members to our team in the past few months, including Adam Moede, Manager for Partnerships; Daisy Peppler, Senior Manager for National Operations; Madhav Gottumukkala, Senior Manager for Marketing; and Morty Smolash, Senior Manager for Business Development.
Adam has spent more than a decade working with both large and small businesses throughout Canada in the direct mail and print sector. He will be supporting our partners and helping them grow the SLWC program through our customer-first approach. Adam is deeply committed to bringing long-term value to each partner relationship.
Daisy comes to us after 20 years in marketing, sales and operations, having worked with contractors extensively at Canadian service companies such as Enercare, Reliance Home Comfort, Sears Home Services, RONA and Carrier Enterprise. Daisy will be working closely with our diverse group of contractors to maintain exceptional customer support. She also will maintain our high standards of review, as we continue to expand our contractor network by welcoming new contractor partners.
Madhav has spent nearly 15 years in different marketing roles, including product marketing, trade marketing, brand building and demand generation campaigns, in Canadian markets. Madhav's extensive experience in consumer-driven marketing and demand generation for brands such as Tim Hortons, Maple Leaf Meats, Schneider's, Dempster's, POM, Bon Matin and Enercare will ensure our educational messaging resonates with Canadian homeowners.
Morty is based in Montreal and brings more than 30 years of sales and management experience in technology and engineering, Morty has successfully completed many IT and engineering/PLM projects for aerospace, automotive, financial services and manufacturing organizations throughout North America.
Our services have never been more relevant. More than 50,000 km of water service lines (more than 27 percent of the total infrastructure) and more than 42,000 km of sewer service lines (more than 28 percent of all sewage infrastructure) have demonstrated deficiencies. In addition, pipe breaks have increased by 27 percent between 2012 and 2018, and smaller utilities have experienced more than two times as many breaks as larger utilities.
Many homeowners are under the misconception their local municipality or utility is responsible for maintenance of the service lines on their property or repairs are covered by their homeowner's insurance policy. In a survey, 78 percent of homeowners wanted utilities to educate them on repair and prevention measures and 59 percent said they had experienced a home repair emergency within the past year. However, one-third of Canadians don't have the funds to address an unexpected expense, such as an urgent home repair.
I welcome the opportunity to discuss our expanded team and how we can best serve you and your community with you. Contact us at any time to find out more about us and SLWC.
Best,
Mike